Transformational Teaching Online (Winter 2021)
This program will help you create a powerful conversational learning experience that brings people together. Transformational learning experiences online are part technology, part process, and part content. In person, you have people's undivided attention for entire days. Online, you're lucky if you have a few hours here and there. How do you build a container to hold a transformative process that engages people and leaves everyone truly inspired and uplifted?
This program will guide you through every aspect of creating your own online program. Each week you'll have two two hour zoom calls and assignments that will help you plan your offering, put together the content, set up the technical stuff, and do the outreach necessary to build an audience for your initial launch. Over the course of seven weeks you'll put together the entire program with support from Sutra's founders and your peers. Think of this as an accountability group that will both support you and push you to create something amazing - something that truly touches people's lives.
This program is a laboratory. Each week you'll have an opportunity to show up in a space of people participating in the same experiment as you. In this case, the experiment is learning to hold space for people online and cultivating the capacity to guide that space with intelligence. You'll engage with subtle internal presencing techniques to hone your ability to hold space and communicate clearly. And our weekly zoom calls offer a place to integrate what we learn through direct experience.
By the end of this program you will launch your own conversational learning group and charge money for it (if you want to). There's nothing more uplifting than feeling that you have a group of people that truly care about your success, and that's really what this program offers. We are all committed to helping you touch people's lives in a powerful way.
We start on Thursday, February 4th with our first zoom call that day. Zoom calls will be every Thursday and Monday from 12 pm to 2 pm EST with required participation. Contact natasha@sutra.co if you have any questions.
Transformational Teaching Online (Winter 2021) -
$ 500.00
What you can expect
7 weekly zoom calls every Thursday from 12 to 2 pm EST (required)
7 weekly zoom calls every Monday from 12 to 2 pm EST (required)
Weekly assignments to guide you step by step through content creation and online setup
Instructional methodology for transformational experiences online
1 hour practice session that you will facilitate for a small group of people
A community of peers giving each other feedback and support
New content released every week
6-8 hours of course work each week (including the zoom sessions)
About Natasha and Lorenz
Natasha and Lorenz Sell have been guiding and facilitating small group interactions since 2012. They are co-founders of sutra.co, a software platform designed around small group learning online. Sutra supports the Harvard Program in Refugee Trauma, leadership programs at UNICEF and the Presencing Institute, as well as many other organizations and individuals in creating online learning experiences that foster deep connection and communication.
Their work integrates a masters study from the Harvard Graduate School of Education with Theory U work from MIT professor Otto Scharmer and Immunity To Change methodologies from Harvard professors Robert Keegan and Lisa Lahey.
We our graduates
I bow to honor what Sutra brings to the world, to what it offers at this present moment and to what it is becoming. Sutra is a dynamic platform visioned by two great souls, Lorenz and Natasha, who are the embodiment of compassion, patience, kindness and expansive visioning. They are the heart of Sutra. And from that heart ripples of connection are uniting individuals throughout the world. Their passion is contagious. Having participated in the Transformational Teaching Online program, I have been awakened to new possibilities for online teaching. I directly experienced deep soul connections that pierced through the veils that attempt to convince us of separation. Sutra is a platform. But more than that, it is an intention. An intention to unite, to connect, to weave, to celebrate the human potential for Oneness. Thinking to participate? Ready for transformation? Go for it! You will be seen, supported, and celebrated. - Niranjana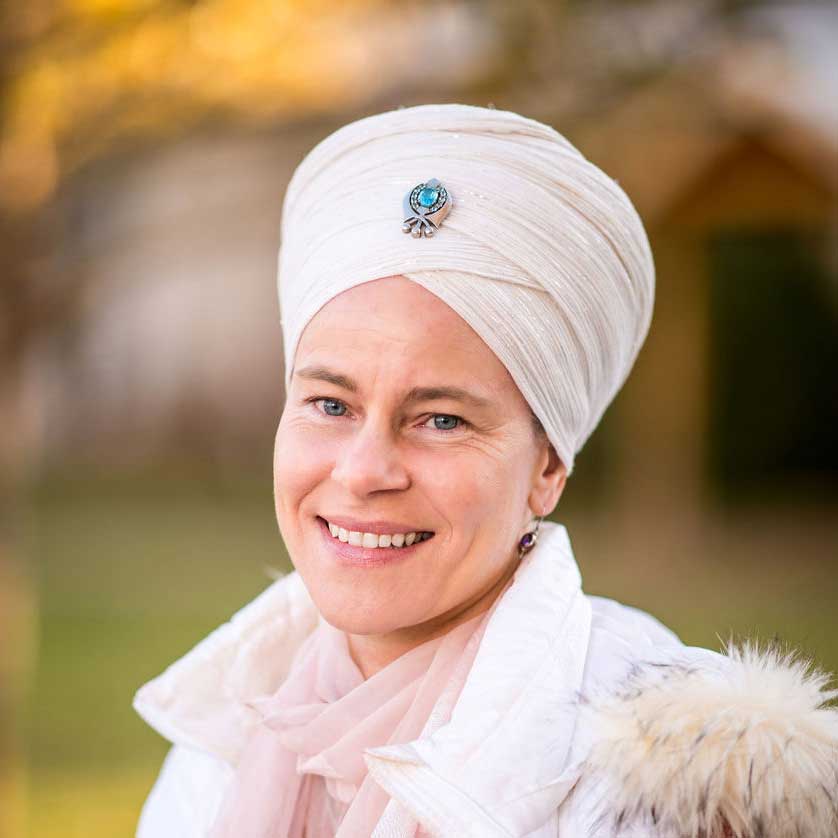 I've had an amazing experience in Transformational Teaching Online with Natasha & Lorenz Sell. I've been able to ground my online teaching ideas for the first time with lots of support. This class opened up new strategies for me to craft actual meaningful online experience that I couldn't have come to on my own. I'm glad I decided to invest in this process as it gave me so many creative options to engage and help people online. - Japa
When I started this course, I had an intention and a vague idea of what I wanted to accomplish. What I have experienced in just 6 sessions has been beyond what I could have imagined. Because of the space Natasha and Lorenz hold and co-create with participants, I've been able to find clarity, precision, alignment, and greater direction. I've been guided to connect and engage with my teaching experience and my audience in a deeper way. I've had the space to learn, stretch myself, and consider greater possibility. It's been a privilege to be so lovingly witnessed by them and the other participants as I and my teaching style transform. So much has opened up for me which can be scary and because of this course, I feel more confident than ever. It's put me in touch with a deeper experience within my teaching and put me at ease around navigating the inner workings and delicate balance of leading a group and allowing the greatest potential of a space to unfold. It's helped me to naturally progress my course and create it in a heartfelt, more experiential way rather than the conceptual mind based version I had been holding. Natasha and Lorenz are stepping into a place of mastery around holding space and are pointing us towards the greater awareness required for us to go with them. This course is such a gem! - Kimberly
Lorenz and Natasha's mentoring program has been an incredibly powerful experience for me. I'm grateful for the specific guidance in being fully present when both speaking and listening. The structure of the course and the generous support of all the participants has allowed me to create a program I feel good about offering to others. Built to foster meaningful and intimate small group experiences, Sutra is unique. Thank you for showing me how to create something powerful with Sutra, and for the opportunity to connect with some amazing people. - Jennifer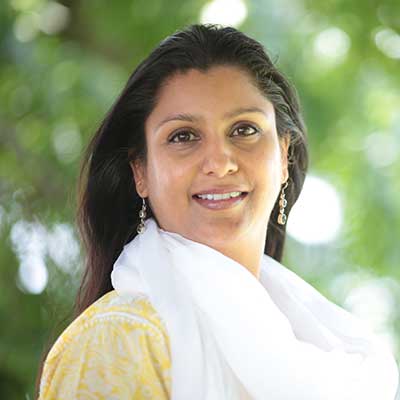 When I stumbled upon the Transformational Online Teaching course offered by Natasha and Lorenz, I was immediately struck by their grounded invitation, instead of an over the top sales pitch. Additionally, the course was priced very moderately. Natasha and Lorenz are a unique combination of authentic presence, intellect, inspirational teaching and mindful support. It was heartwarming to sense how invested they were in guiding the process of each participant, meeting each of us where we were and gently guiding us to where we felt ready to birth some version of our dream project. - Priya
Through expert care, attention and sensitivity and with a masterful touch in holding space Lorenz and Natasha offer a rare gift and a unique experience. I never could have imagined the scope and potential of the online environment for deep connection, intimacy and shared presence. Through Transformational Teaching online I was able to connect to a deeper humanity within myself and others, beyond concepts of time and space I discovered a practical unity, a vulnerability and sense of shared purpose that brings us together. I would whole-heartedly recommend this course to anyone who wishes to develop their skills in hosting, facilitation and teaching online. The journey has been insightful, enjoyable and a lot of fun too. Thank you so much Natasha and Lorenz! - Sharon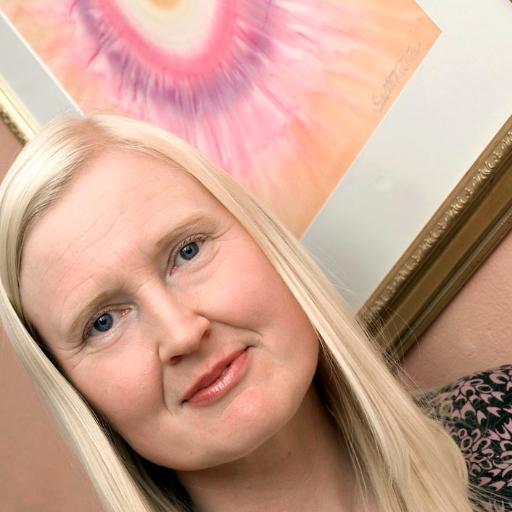 I warmly recommend you to join the mentorship program Transformational Teaching Online provided by Natasha and Lorenz Sell on Sutra. Their joint offering is full of practical and usable information, worksheets and practices that will guide you to create your own powerful offering online. The added value of it is huge, you will feel supported all the way to learn how the Sutra platform works, to create the outline of your offering and the most powerful content, how to create a safe container for working with groups online. Your online offering will be much more profound for your clients. You even learn how to recognize your real audience, how to communicate your offering to your audience so that enrolling of clients gets easier and fun. The program offers precise knowledge about all the technology involved, so even an ordinary tech-person like me can apply it easily! Thank you Natasha and Lorenz, I hope many more will understand the deep value your work provides to online learning. You truly understand that online learning is not about providing content only, it should provide deep connection and real transformation. - Harriet